UK Visas and Immigration

Assisted Digital Service

Do you need help using a computer or device to apply for a visa including EU Settled Status?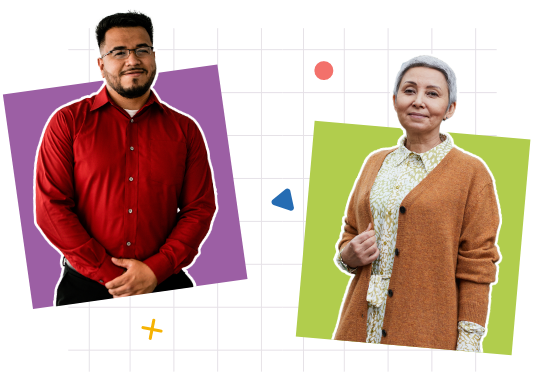 You may be eligible for FREE support
if you don't have any of the following:



The confidence to complete online forms
Access to or need help using the internet
Access to or need help using a computer/device
We can help you to complete your application in one of three ways:



Face-to-face support at a centre
Such as a town hall, library or a community centre.
Telephone support from a skilled advisor
Who will help you complete your application form online.
Face-to-face support at home
A We Are Digital tutor will visit you in your home* and help you complete your online application form.
*Currently suspended due to COVID-19.
To find out whether you, or someone you know, can get help using a computer or device to apply for a visa or EU Settled Status



Call 03333 445 675
Email:
visa@we-are-digital.co.uk
Text "Visa" to 07537416944
Open 9.00am to 6.00pm Monday to Friday
We'll ask a few questions about the kind of assistance you need and, if we can help, we will make an appointment for you to get that support.​
You cannot get help from the Assisted Digital service if you need immigration advice (for example, advice on which immigration form you need to complete) or you need an update on the progress of an immigration application you have already submitted. Further information can be found on www.gov.uk.
Frequently Asked Questions:


How much does it cost?
Nothing. The help and support we give you is free.
How does it work?
You will speak to a member of our friendly team, who will assess what kind of help you need and make an appropriate appointment for you. This could be over the phone support, if you have access to a computer or device. Or it could be face to face support at one of our centres, for more complicated queries. For example, where you need help completing an online form, or if you do not have access to a computer and need help uploading documents. If you cannot leave the house, or live too far away from our nearest centre, we can arrange for one of our friendly trainers to visit you and help you in your own home.
What if you can't help me?
We can only help you to use a computer to make your application. We cannot give immigration advice or provide updates of the progress of an application. If you need immigration advice you will need to speak to an Immigration Adviser. You can find a list here https://www.gov.uk/find-an-immigration-adviser but be aware some may charge you for their services. If you require an update on your EUSS application you should contact the Settlement Resolution Centre on 0300 123 7379 and for all other enquiries contact General Immigration Enquiries on 0300 790 6268
What about COVID-19?
The Assisted Digital service is considered a part of immigration services and is therefore classed as an essential service. This means our network can continue to deliver face-to-face support during the pandemic. Any centres opting to remain open during the pandemic have undergone a risk assessment to ensure they are dealing with all possible risks. Home support is not currently possible, but this is under constant review.