Digital Skills

to support you to get back into work within the South East, for FREE!

Free online remote training to give your career a boost

If you live in the south-east of England and your career has been affected by the COVID-19 pandemic, you could be entitled to free training to help you get back into work. You may also be entitled to a free device and/or data!

widget_1629209372930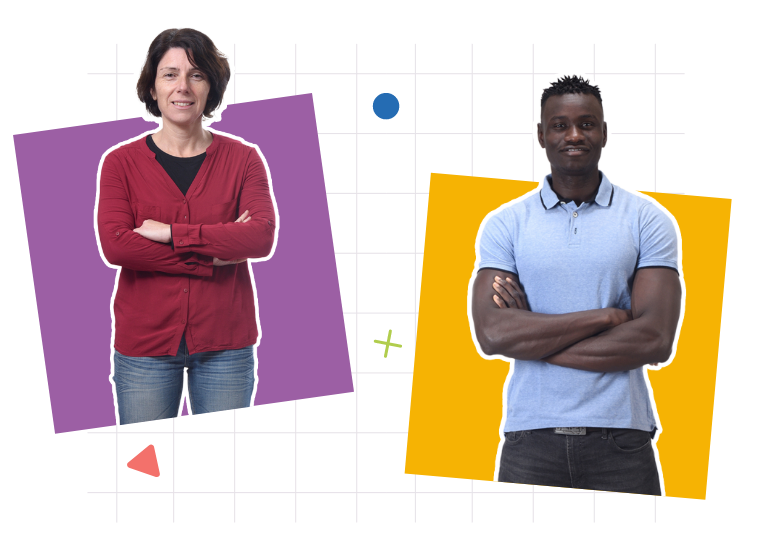 Empower people's lives
and communities through digital skills
Funded by South East Local Enterprise Partnership (SELEP)
We are here to support you get back into work if your job has been affected by Covid-19.
We are fully equipped to delivery our services across
East Sussex, Medway, Kent, Essex, Southend-on-Sea and Thurrock.
About We Are Digital
We Are Digital is one of the UK's leading digital skills and inclusion training providers to councils, housing associations, charities, corporates, and central government. Our trainers have first-hand experience in training people of all skill levels, both in-person and remotely. One of our key skills is being able to provide help and support with digital skills to help people get back into work.
We are offering you
our 6 hour course in Digital Skills training for FREE
You will learn and gain skills in:
Understanding the Desktop or Home Screen
Understanding Files, Folders and Shortcuts or Apps
Understanding and Using the Internet
Using Email Basics
Using Online Forms and Shopping Services
Introduction to the Client Portal
Introduction to Universal Credit
Introduction to Word Processing
Finding Work Online (Job Search)
CV Writing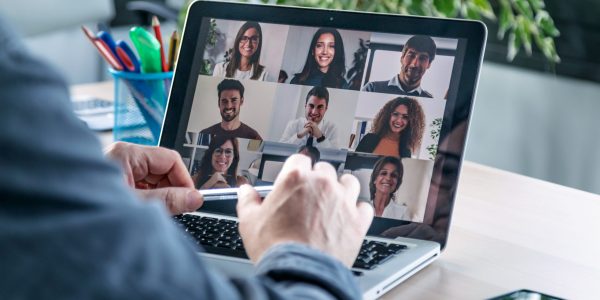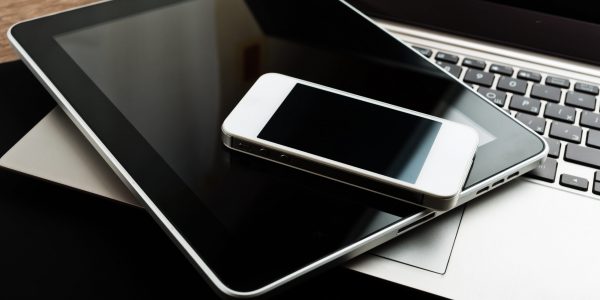 Online access and devices
As the UK's leading digital inclusion provider, we believe training should solve the three pillars of digital exclusion in a combined approach:
Training + Equipment + Internet Access
*We know that device access can prove a significant barrier and therefore, equipment and data will be gifted to you in your training where needed.
You can refer yourself if you:
Are living in East Sussex, Essex, Kent, Medway, Southend and Thurrock
Age over 19
Had been affected by Covid – unemployed or made redundant
Someone on a zero-hours contract
Someone in work but in receipt of benefits
Someone in an entry-level job (for which no qualifications are required) wishing to move to a new role or new sector
Someone earning the minimum wage
Someone with no qualifications and with no
higher than level 2 skills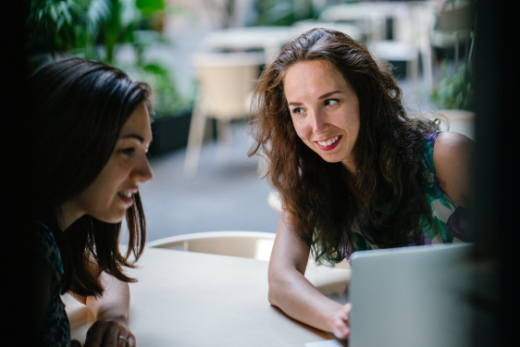 Get in touch today:
Email your full name and contact details to skills@we-are-digital.co.uk
and we'll get back to you within 48 hours
Call us on 0114 551 2551
Or text SKILLS on 88440 and we'll get back to you within 48 hours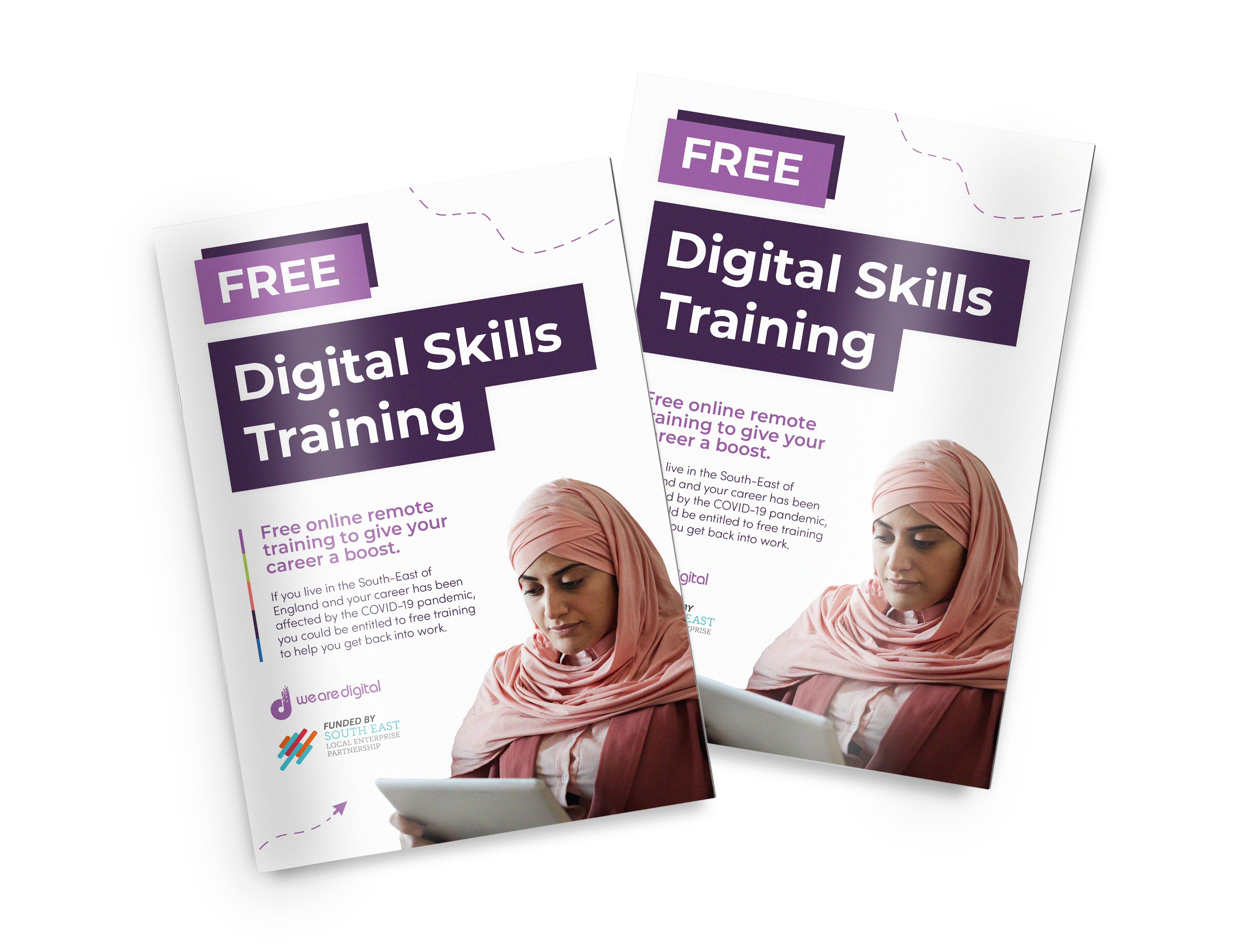 Download our brochure to find out more
Companies are increasingly looking for applicants with digital skills. Research shows employment is closely linked to digital literacy. What's more, you can boost your earnings by up to 10% just by developing new skills and getting ahead of the game.
What are the benefits of getting people online?
Earnings Benefits
People can increase earnings by 3% and 10% just by acquiring digital skills.
Employability Benefits
People can find all sorts of jobs online, with access to CV builders, application forms, interview techniques and more.
Communication Benefits
Basic digital skills can enable people to connect with family, friends and the community.
Time Saving Benefits
People can save time by accessing government services like health care and banking online.
What will I learn?
In 6 hours, you will learn and gain skills in:
Understanding the Desktop or Home Screen
Understanding Files, Folders and Shortcuts or Apps
Understanding and Using the Internet
Using Email Basics
Using Online Forms and Shopping Services
Introduction to the Client Portal
Introduction to Universal Credit
Introduction to Word Processing
CV Writing
Finding Work Online (Job Search)
Get in touch today:
Email your full name and contact details to skills@we-are-digital.co.uk
and we'll get back to you within 48 hours
Call us on 0114 551 2551
Or text SKILLS on 88440 and we'll get back to you within 48 hours